Geared Steam Locomotive Works ©
If you have enjoyed or benefited from visiting this site, you can help us continue its quality growth by patronizing one or more of the sites below. We receive a very small referral fee from each item you purchase after clicking on one of the banners below. Your purchase price will be the very same as though you went directly to their site otherwise. Please note: we do not receive any benefit from purchases made by not following the very links below. If you don't need any items they offer today, please remember us in the future when you do by bookmarking this page for your future purchases.
Please also remember us & this page when purchasing for your business, school, club, church or other organization.
---
We thank you for your continued support.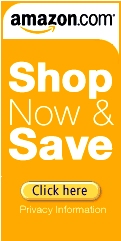 Any item you purchase at Amazon.com via the icon just above will help support this site without any additional fee being imposed by Amazon.
Any purchase in our Books section also helps and costs you nothing more than if you went directly to Amazon.

This page changed December 30, 2020 05:00:54 PM